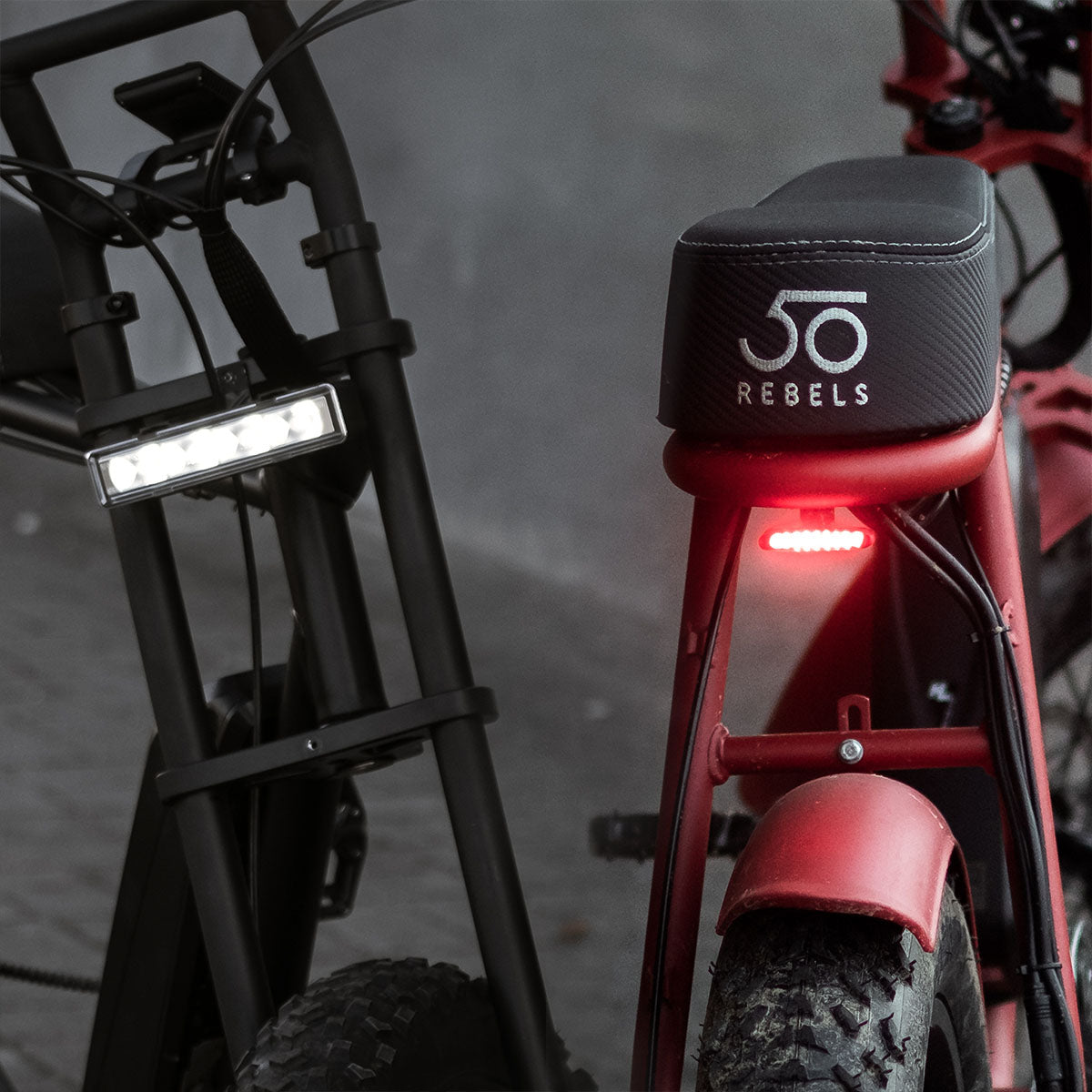 Choose one of our 4 different models
4 Models to choose
Pick Your Ride
At 50 Rebels, we offer four exceptional e-bike models to cater to your unique needs:
V-Series: Accessibility and comfort, designed for accessibility and customization.
R-Series: Utility and power, perfect for thrill-seekers.
Custom Editions: Collaborations with partners, offering exclusive designs.
Urban Drivestyle Bikes: Distributed by 50 Rebels, designed for urban living.
Not sure which one suits you best? Our expert advisers are ready to assist you in finding your ideal match.
Choose your perfect model!
Try Our E-Bikes
Do want to try a 50 Rebels E-Bike?
Experience the thrill of a free test ride – try before you buy and discover the perfect e-bike for your riding style.
Know More
Don't take our word for it
★★★★★

Eco friendly, pet friendly and rebel friendly!!! What an amazing experience! I loved the renting system and soon I'll buy one. Thanks for all the info on how to use the EU funds to get some recoup of the buying .
★★★★★

An excellent way to explore Porto. The bikes themselves are comfy, easy to use and on the highest setting can go plenty fast. My 8 year old son loved it and would definitely recommend.
★★★★★

Great bikes with an unique look and feel.
The service of the company is just perfect. Fast answer and action to any concern or wish. I really can recommend this bikes/company with a good conscience.
★★★★★

Superb service and premium quality bikes! Strong recommendation!
★★★★★

Making eBikes Great Again! A solid & smart alternative to a car. 🚲 🌈