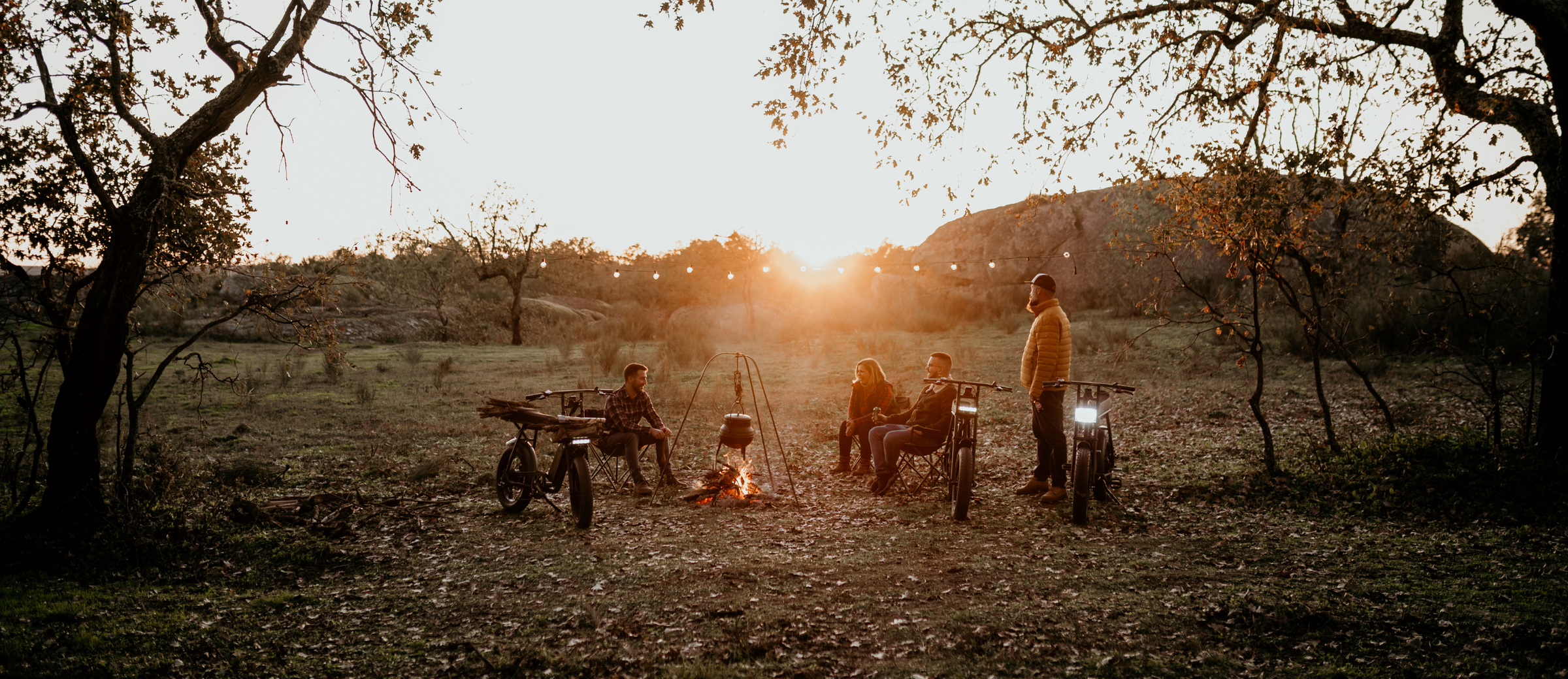 European Manufactured E-Bikes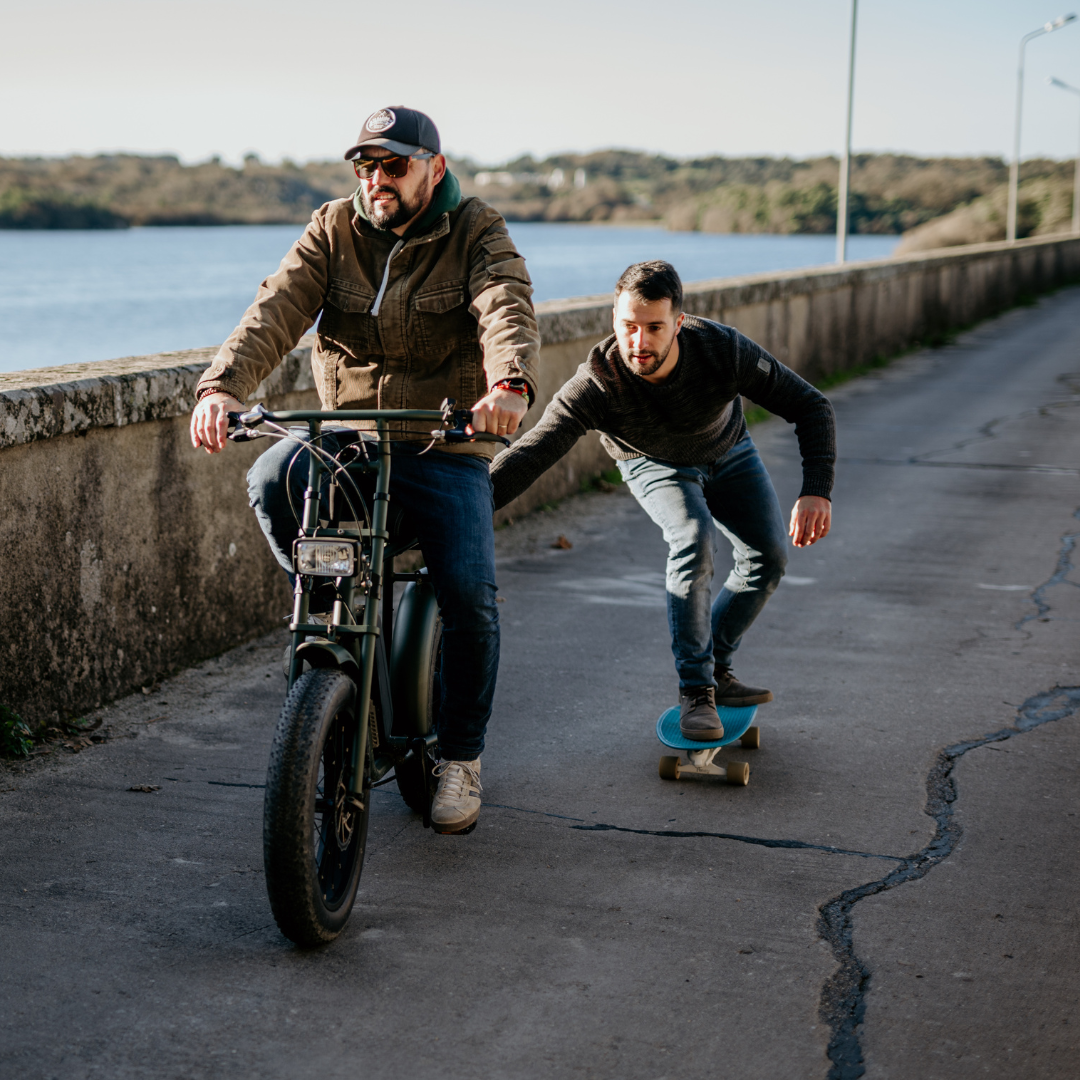 Powerful Motor and Battery
You can ride from 70km to 100 km with our batteries and choose 250W, 500W, or 750W of power for your motor.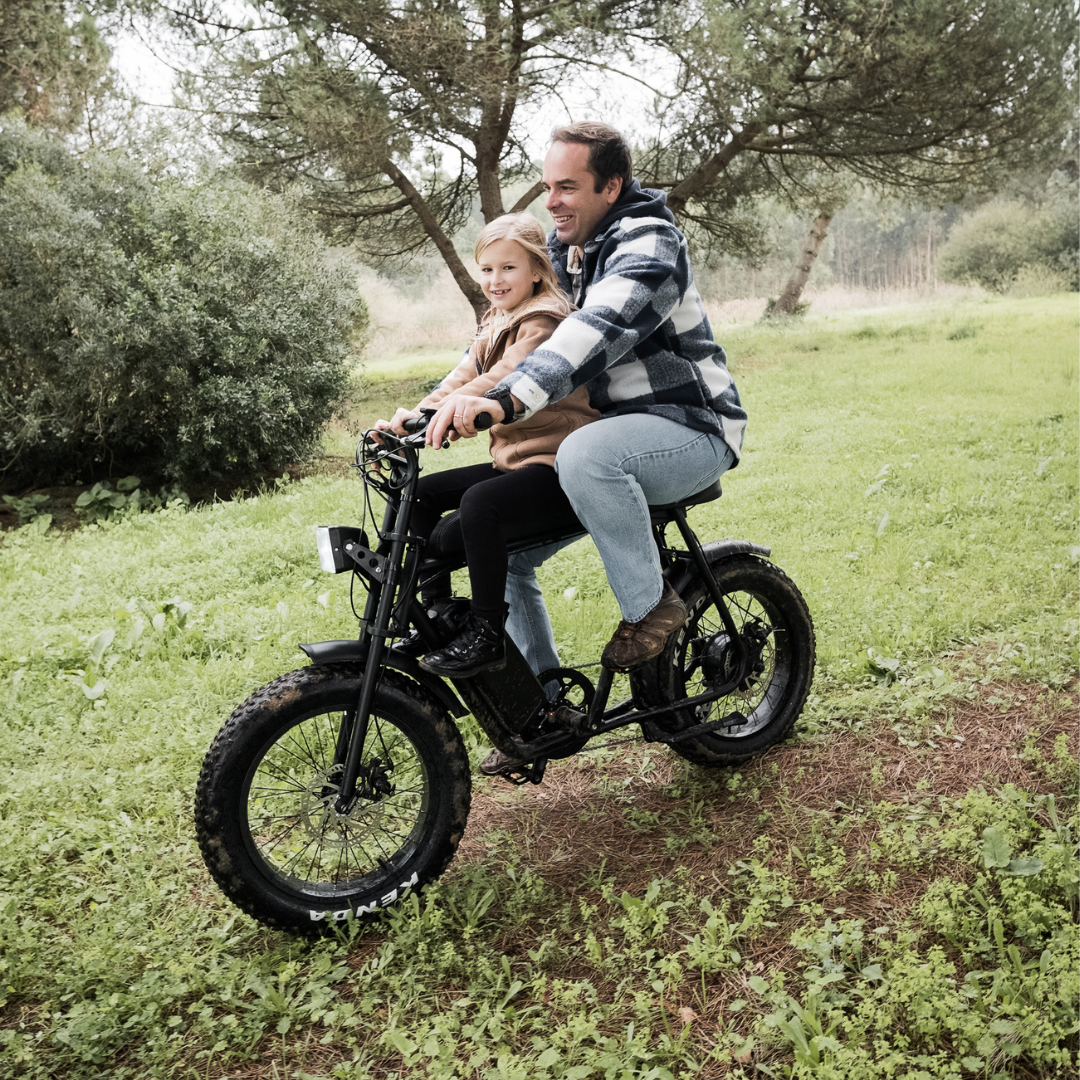 Legal For 2 People!
Double the fun of your rides taking your child, or friend with you.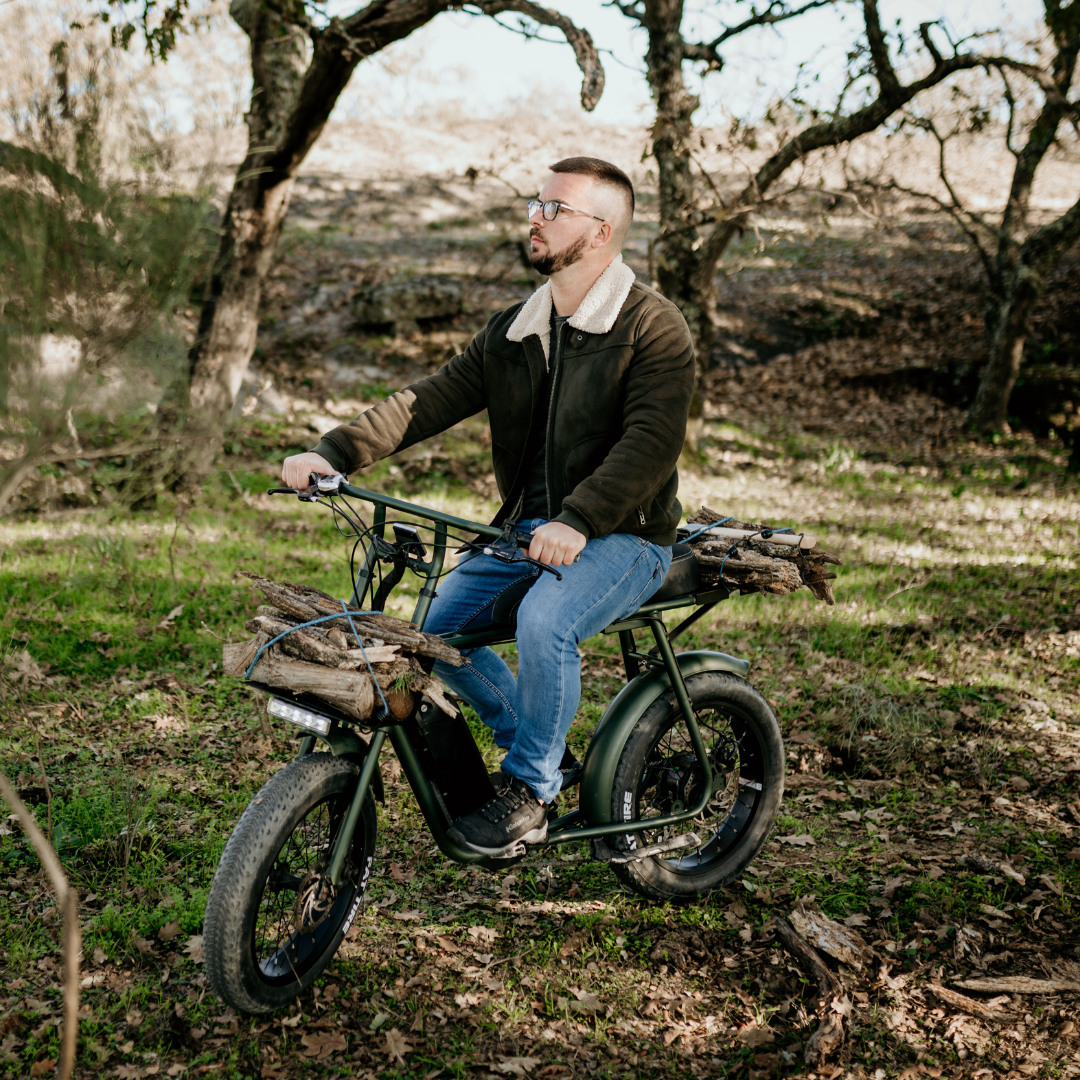 E-Bikes Fully Customizable
Fully customizable E-Bikes. Choose your lights, fenders, seat, footpegs, and much more!
Meet our lineup!
Choose one of the four 50 Rebels' versatile e-bike models: V-Series for utility, R-Series for power, Custom Editions for uniqueness, and the urban-inspired UD Bikes. Customize to match your preferences and needs!
Looking for Upgrade?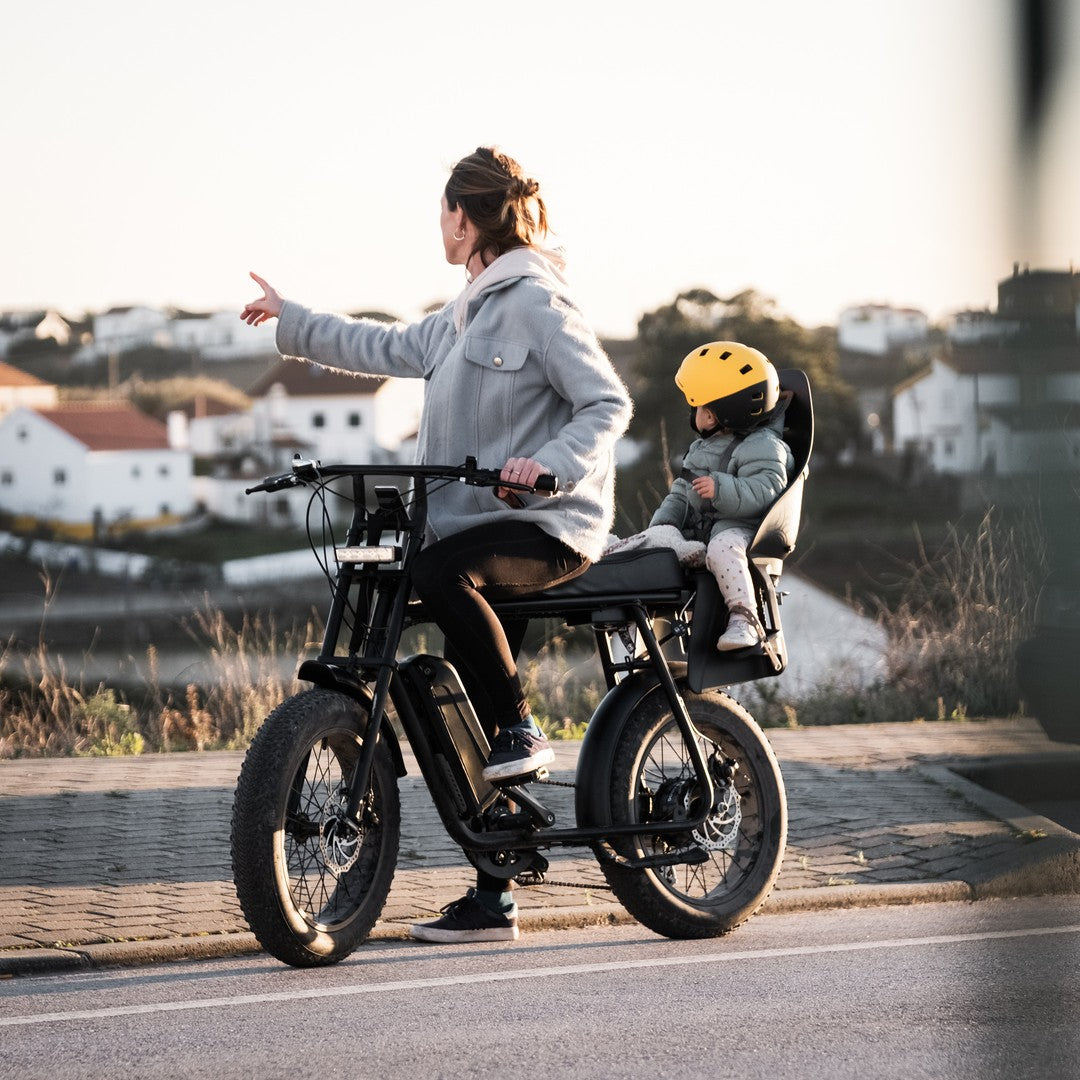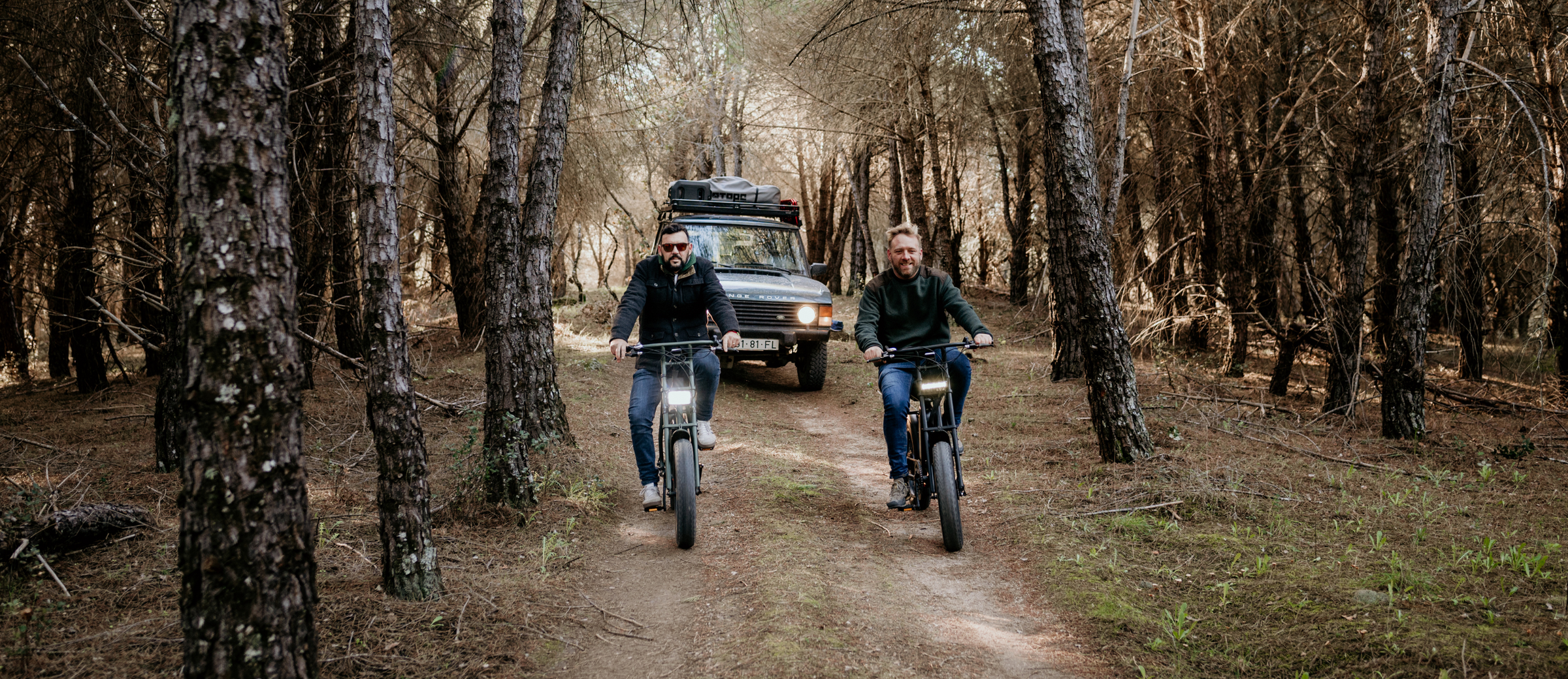 Try Our E-Bikes
Do you want to try a 50 Rebels E-Bike?
Experience the thrill of a free test ride – try before you buy and discover the perfect e-bike for your riding style.
Know More
Ambassador Program
Learn about the 50 Rebels Ambassador Program and become part of our thriving e-bike community. Unlock exclusive benefits joining the rebelion.
Don't take our word for it
★★★★★

Eco friendly, pet friendly and rebel friendly!!! What an amazing experience! I loved the renting system and soon I'll buy one. Thanks for all the info on how to use the EU funds to get some recoup of the buying .
★★★★★

An excellent way to explore Porto. The bikes themselves are comfy, easy to use and on the highest setting can go plenty fast. My 8 year old son loved it and would definitely recommend.
★★★★★

Great bikes with an unique look and feel.
The service of the company is just perfect. Fast answer and action to any concern or wish. I really can recommend this bikes/company with a good conscience.
★★★★★

Superb service and premium quality bikes! Strong recommendation!
★★★★★

Making eBikes Great Again! A solid & smart alternative to a car. 🚲 🌈