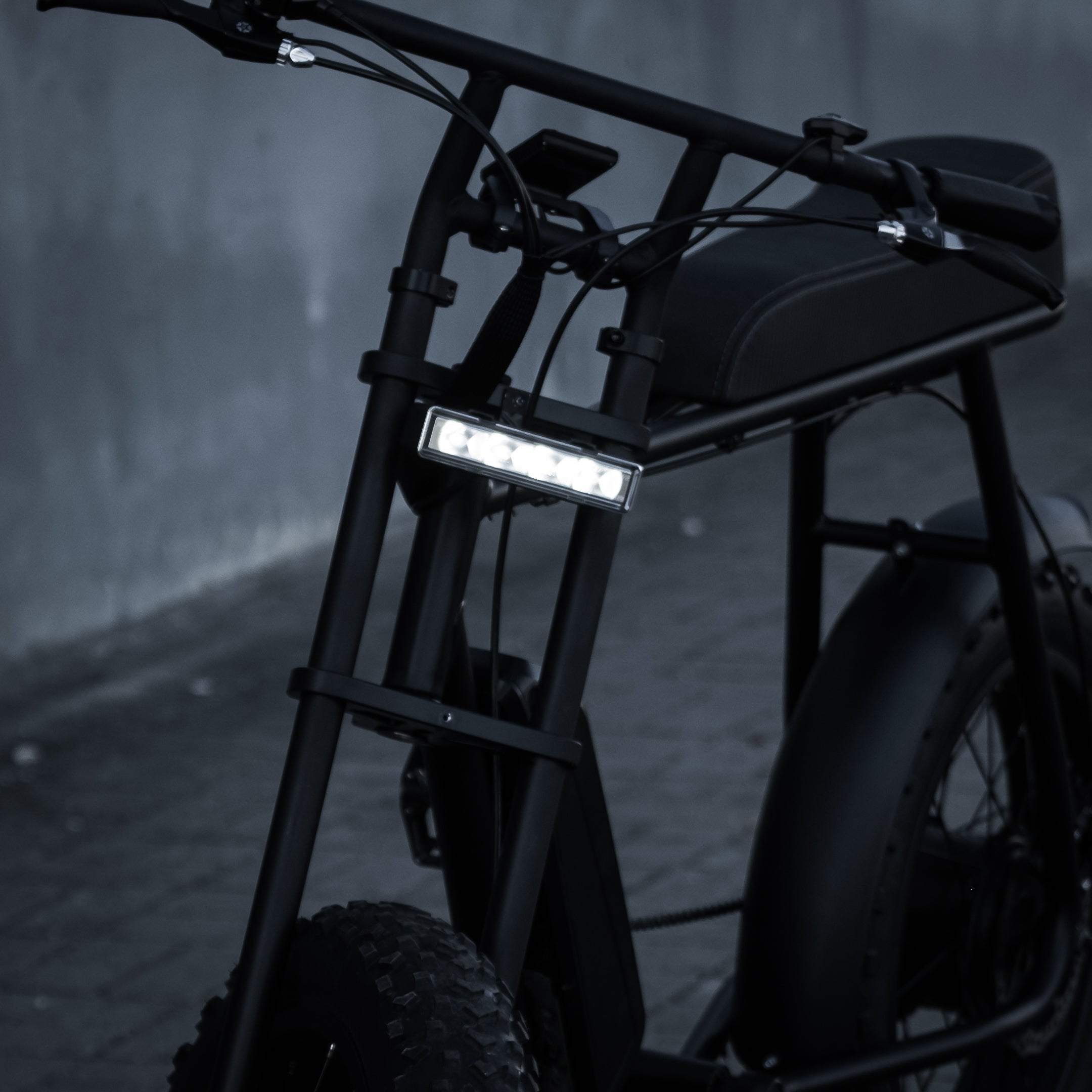 E-Bike Maintenance & Service
E-bikes, like all vehicles, deserve affection and care! That's why our e-bikes are designed not only to be eye-catching, but also to allow easy maintenance and servicing.
For example, we install only common bicycle components (brakes, gears, cranks, control bearings, cables...) that any qualified bicycle mechanic can easily maintain and adjust on site.
Here you can quickly find first help and information about maintenance and service depending on the bike model you own.
50 Rebels Support
You can find a big database of videos and tutorials on how to maintain and fix your 50 Rebels bike on Layerise. You also have access to our technical support agents.
50 Rebels Support
On-site Support
Couldn't find a solution to your technical problem? We have service partners all over Europe that can help you with your problem, or order spare parts.
Service Partners
UD-Video-Tutorials
On the Urban Drivestyle YouTube channel you can find video tutorials on all technical questions about Urban Drivestyle e-bikes like the UNI MK and the UNI Swing.
View Tutorials
Frequently Asked Questions
A warranty is offered voluntarily by manufacturers and dealers in addition to the statutory warranty and usually refers to the functionality or durability of certain components over a certain period of time. Since the warranty is a voluntary, manufacturer-dependent benefit, it can vary from manufacturer to manufacturer. Conditions, duration and scope are thus determined by the manufacturer. A warranty can in no case reduce or replace the warranty. Urban Drivestyle GmbH, for example, offers an extended three-year warranty on the bicycle frame (Or 15,000 km, whichever comes first.) apart from the legally required warranty. We offer, in justified warranty cases, to repair damaged main frames during this period or to exchange them for frames of equal value. In this case, the customer is obliged to prove that he has operated the vehicle within the prescribed limits.
Warranty and guarantee refer to two different types of claims. If an e-bike does not comply with the specified properties after purchase and has defects, the customer is entitled to a statutory warranty. The claim only applies if the defect is not self-inflicted. Wear parts have a special position in the warranty.
Warranty claims remain valid even in warranty cases.
The customer has a statutory warranty claim of 2 years. This applies to material, production and design defects.
Batteries and electronic components are covered by a warranty of
Since January 2022, the burden of proof in the first 12 months From purchase lies with the dealer/manufacturer. From the 13th month, the so-called "reversal of evidence" applies. Now the burden of proof lies with the consumer.
Excluded from this are electronic components and batteries, here the reversal of the burden of proof already takes effect after 6 months. 
A special warranty situation arises in the case of wear parts. This is because wear parts are not covered by the warranty if they are "worn out" through use or the damage is due to wear and tear. Here is an example: The bicycle has been delivered to the customer without any defects. Within the first 6 months, for example, the disc brakes are heavily used, so that the brake pads are worn down and have to be replaced. In this case, the brakes are not subject to warranty, as it represents normal wear and tear through use of the bicycle. 
In particular, the following parts are considered to be wearing parts:
Mechanical and moving assemblies such as brake discs, brake pads, bushings, seals and bearings in chassis parts (fork, shock), grips, bottom bracket, chain, chainrings, bearing sets in full-suspension frames, hub bearings, tires, sprockets, headset, cables, saddle, retractable seatposts.
For rechargeable batteries, 70% of the stated capacity is considered the wear limit after 500 charging cycles.
Furthermore, a separate right of withdrawal applies to purchases in the online store. The buyer may revoke the purchase contract within 14 days without giving any reason. The revocation obligation begins on the day after the ordered goods have been received by the customer. In order to make use of the right of withdrawal, the declaration of withdrawal must be received by the seller by e-mail, mail or fax within 14 days From delivery. The right of withdrawal does not apply if the customer has previously been able to physically test the products, but only for unseen goods.
Sizing, adjustment of components and a test ride are important and advisable. If you do not fit or like the bike, we will have it picked up free of charge by a freight forwarder after your revocation. A storage of the box is important. When returning the bike, please note that it must remain unused and as new. So the bike may be tried, but not used. A mileage of more than 10 km is already considered use and exceeds the mileage of a "test ride" already.
Service locations
Find Our Stores
We have a network of partner stores in several countries ready to assist you!
View Stores