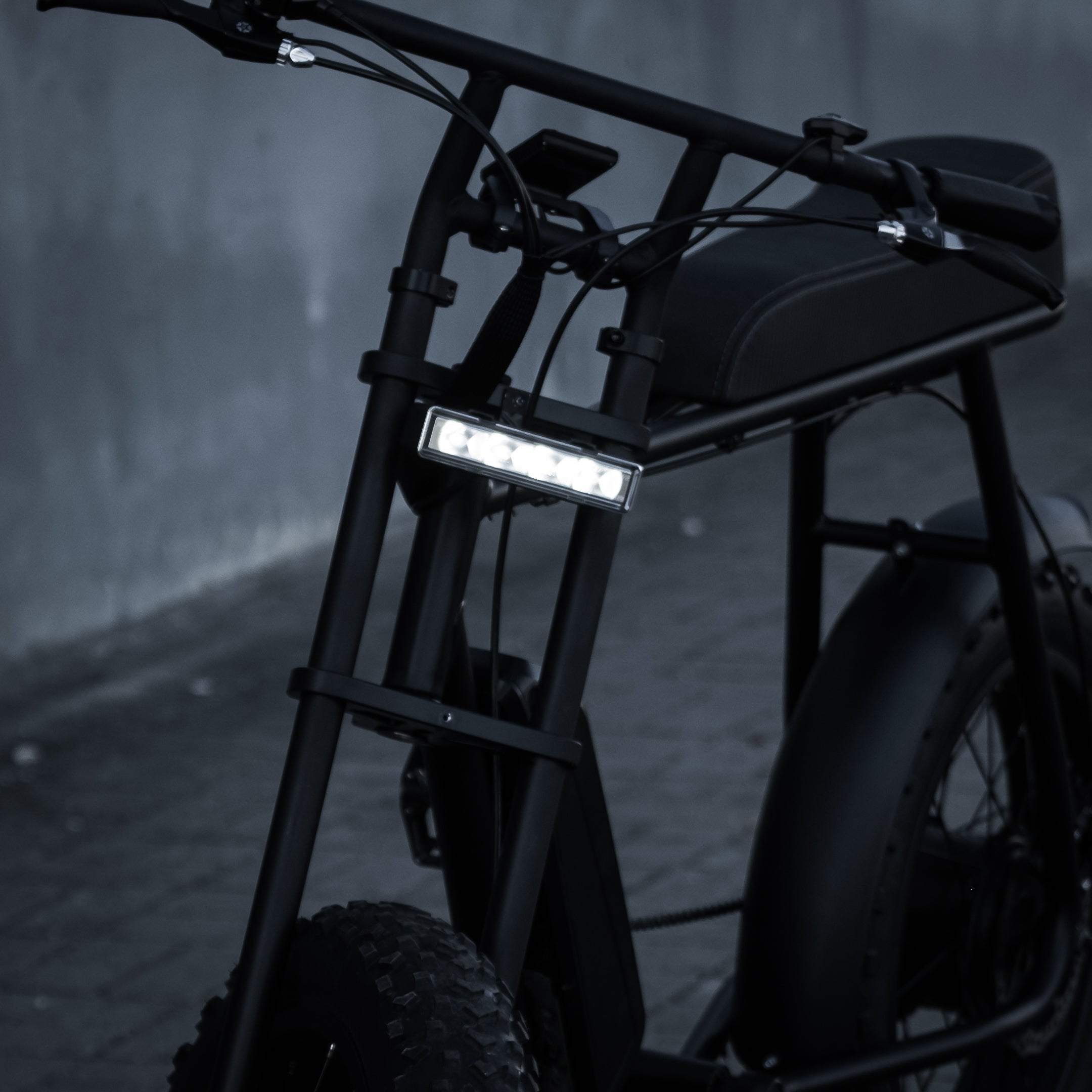 Why Become an Ambassador?
Share the Joy: As an Ambassador, you get to introduce new riders to the world of 50 Rebels e-bikes. Share the joy, excitement, and freedom of e-biking with others.
Expert Insights: Your experience matters. Use your expertise to help potential customers choose the right e-bike model and accessories, making their decision easier and more enjoyable.
Exclusive Rewards: We appreciate your commitment. Earn points for every successful test ride, high ratings, and even completed sales. These points can be redeemed for exclusive rewards, including stylish 50 Rebels gear.
Community Connection: Join a vibrant community of e-bike enthusiasts who share your passion. Connect with fellow Ambassadors and riders who value eco-friendly transportation.
Annual Adventure: The top Ambassadors are in for a special treat! Each year, we invite two top-performing Ambassadors to Portugal, covering flights and accommodation. You'll spend a day at our factory, learn about our e-bikes, and savor Leandro's legendary barbecue.
How it works?
Sign Up: Joining the Ambassador Program is easy. Sign up and let us know about your e-bike, preferred contact methods, and where you can conduct test rides.
Connect with Riders: Our support team will connect you with potential customers in your area. Coordinate test rides, answer questions, and help riders make informed choices.
Earn Points: For each successful test ride, you earn 10 points. Receive an extra 5 points for a 5-star rating. If a sale is completed, you get an additional 20 points. Your points never expire.
Redeem Rewards: Use your points to access exclusive accessory discount promotions. Collect enough points, and you'll receive awesome rewards like t-shirts, caps, hoodies, and even an exclusive Ambassador denim jacket.
Annual Adventure: The top Ambassadors get an all-expenses-paid trip to Portugal, including a factory visit and a BBQ with the 50 Rebels team.
Join The Rebellion!
Become a 50 Rebels Ambassador and play a crucial role in our community's growth. Share your passion, connect with riders, and earn rewards for your dedication. Together, we'll revolutionize urban transportation and make e-biking accessible to all.
Ready to embark on this exciting journey? Sign up now and be a part of the 50 Rebels Ambassador Program!