About 50 Rebels e-bikes 750W Motors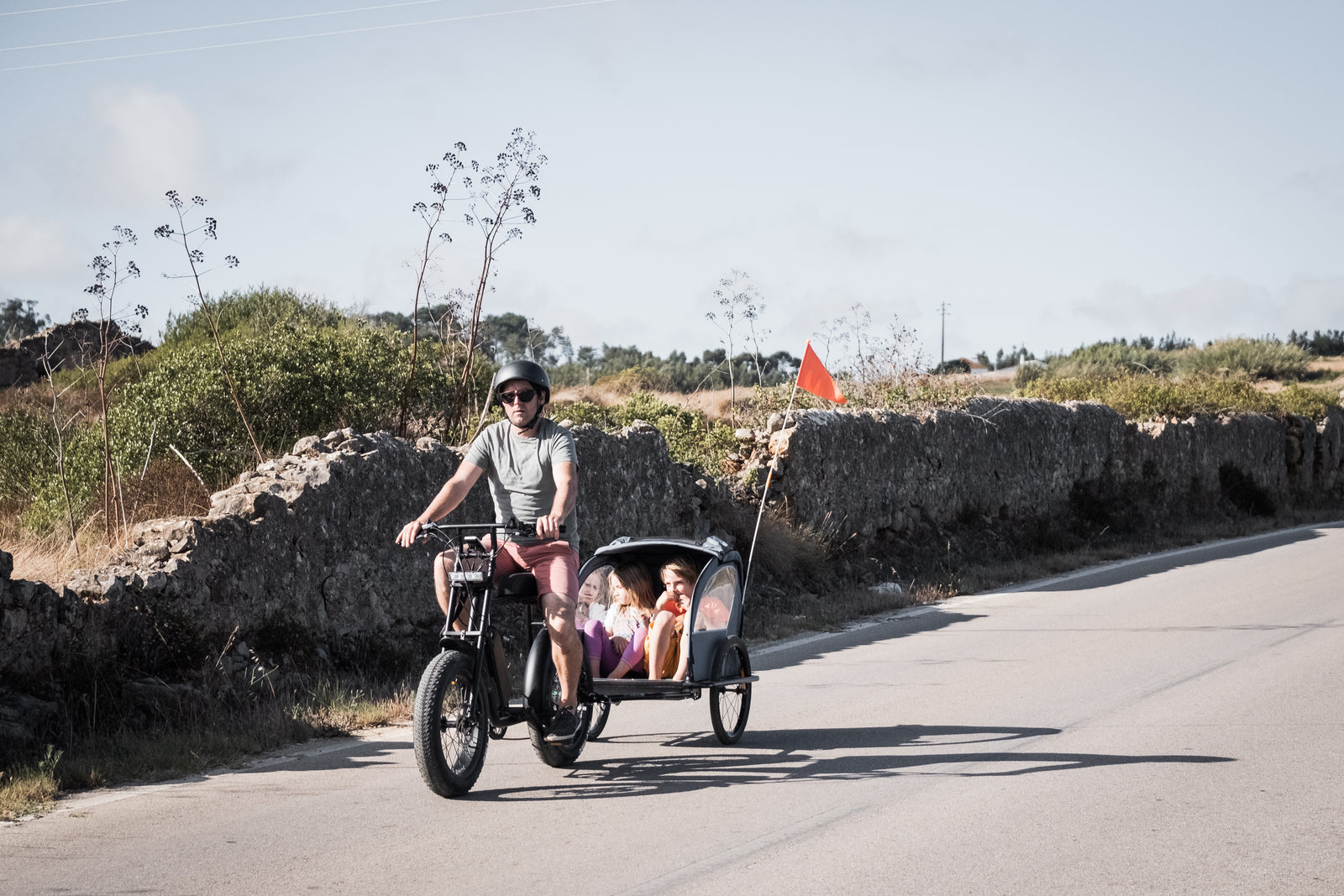 Do I Need a 750W Motor?
Let's start with this question: do you even need a 750W motor? A lot of people seem to think bigger is always better. And if you are in need of speed, the 750W might really do the trick for you. It is possible to go up to 45 km/h with our particular set-up (which includes a 25a controller and 48v battery). However this is an electric bicycle, not a motor bike. So besides the fact that it is not remotely legal in any western country to ride our bike at these speeds on public roads, it's also unsafe. There are reasons why mopeds have much larger brake discs, mirrors to see what's happening behind you, and need type approval to be able to get insured for legal use on public roads.
Why Do You Sell 750W Motors?
You  might be wondering why we even sell 750W motors. Well, in some countries they are legal and can really improve the daily commute and everyday use if ridden responsibly and not at high speeds. This can certainly be the case where 50 Rebels originated on Portugal's Atlantic coast. Here it's quite hilly, public transportation is limited, and it is very difficult to get around without a vehicle. Most motorbikes and cars (VW buses notwithstanding) have no trouble getting up and down the long, steep hills but a road-legal 250W electric bicycle can struggle. Our 250W R2021 has enough torque and power with a 48V and 20a system, but on steep hills it still requires significant pedaling support from the rider. There are many cases where people cannot pedal enough to support the bike up these steep hills - whether it's medical, physical, or because they are on their daily commute and can't shower once they get into work. If having the option for a larger motor allows someone to choose an e-bike over a car or motorbike, we want to be able to provide that option.
Are 750W Motors Legal in Portugal? In Other Countries?
Here in Portugal there is  a new law that follows the EU law (max 250W for pedelecs) but does not outlaw 750W bikes as long as they do not support more than 25 km/h. In Portugal it is not illegal to use a 750W as long as you stay at the same speeds as other pedelecs. This means you can now fly up any hill and not break a sweat. This isn't very sporty, but it's practical. In Switzerland and Austria this is limited to 500W and, to be honest, you will be able to get up most hills pretty easily with our 500W motor. We hope that EU lawmakers consider terrain and the regulations in these countries in their e-bike legislation moving forward. 
750W Availability
So with all of that said, if you have decided that the 750W motor is right for you, when can you get one?! We have re-ordered more 750W motors and will have a limited number available for purchase now, for delivery in July. As of September we will be re-stocked. If you want to get notified as soon as we are opening up the sale on the motors for September delivery, sign up to our mailing list.
---