Portuguese Residents can now save up to €1000 on all 50 Rebels Bikes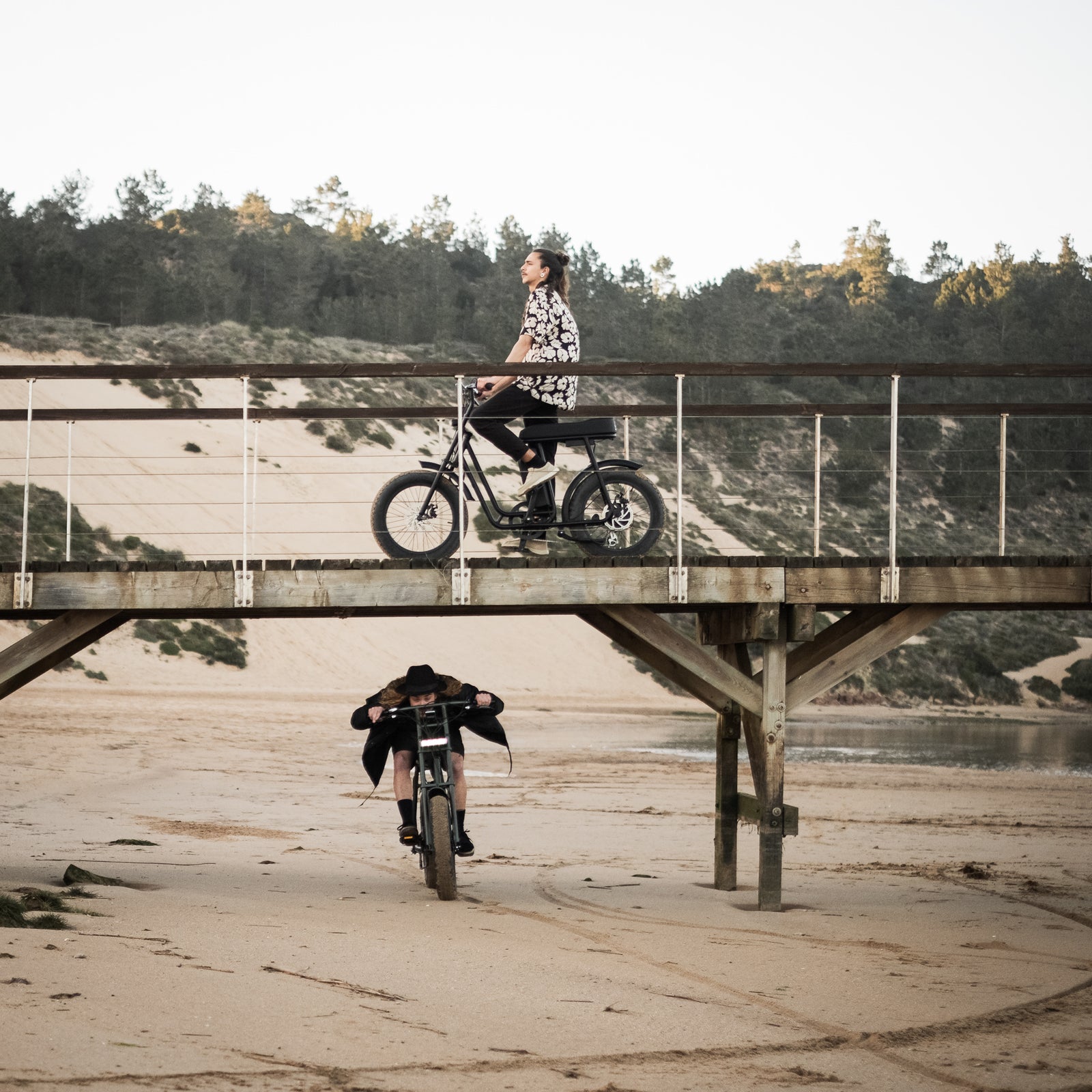 In a combination of a VAT tax change in Portugal and cash reimbursements through Fundo Ambiental (state subsidies) it is now possible to acquire 50 Rebels bikes for up to €1000 less than the asking price on our website. Let us explain to you how it works. 
VAT Reduction
In an effort to support the change of urban mobility, the Portuguese state assembly decided to drop the VAT rate on bicycles and electric bicycles to 6%. This is possible because the EU laws allowed this in 2021 and Portugal is now the first European Country to implement this measure. Here at 50 Rebels, we give you this VAT reduction in the form of a discount code that can range up to €550.- depending on the model you like. Apply for the discount code here.
Fundo Ambiental €500 Cashback
Just recently the Fundo Ambiental program for bicycle subsidies finally opened for 2023 again. This means if you are registered in Portugal, you get €500 back from Fundo Ambiental on your purchase of a 50 Rebels bike. We will support you with the right documentation but be quick, the subsidies are limited to 4550 people in 2023. It is first come first serve, so make sure you profit from it.
In summary, you can save up to €1000 on 50 Rebels bikes when you combine these two measures together. You can acquire an R-Series and 15ah battery for as low as €1560 and join the rebellion. Leave us your contact here and we get in touch. Or contact us directly here:
50 Rebels Company, Lda.
Rua Dr. Gomes Leal 3A
2560-331 Torres Vedras
Portugal
Email: sales@50rebels.com
Phone/WhatsApp: +351910056615
---