NEW! Child seats and cargo Racks for R-Series and V-Series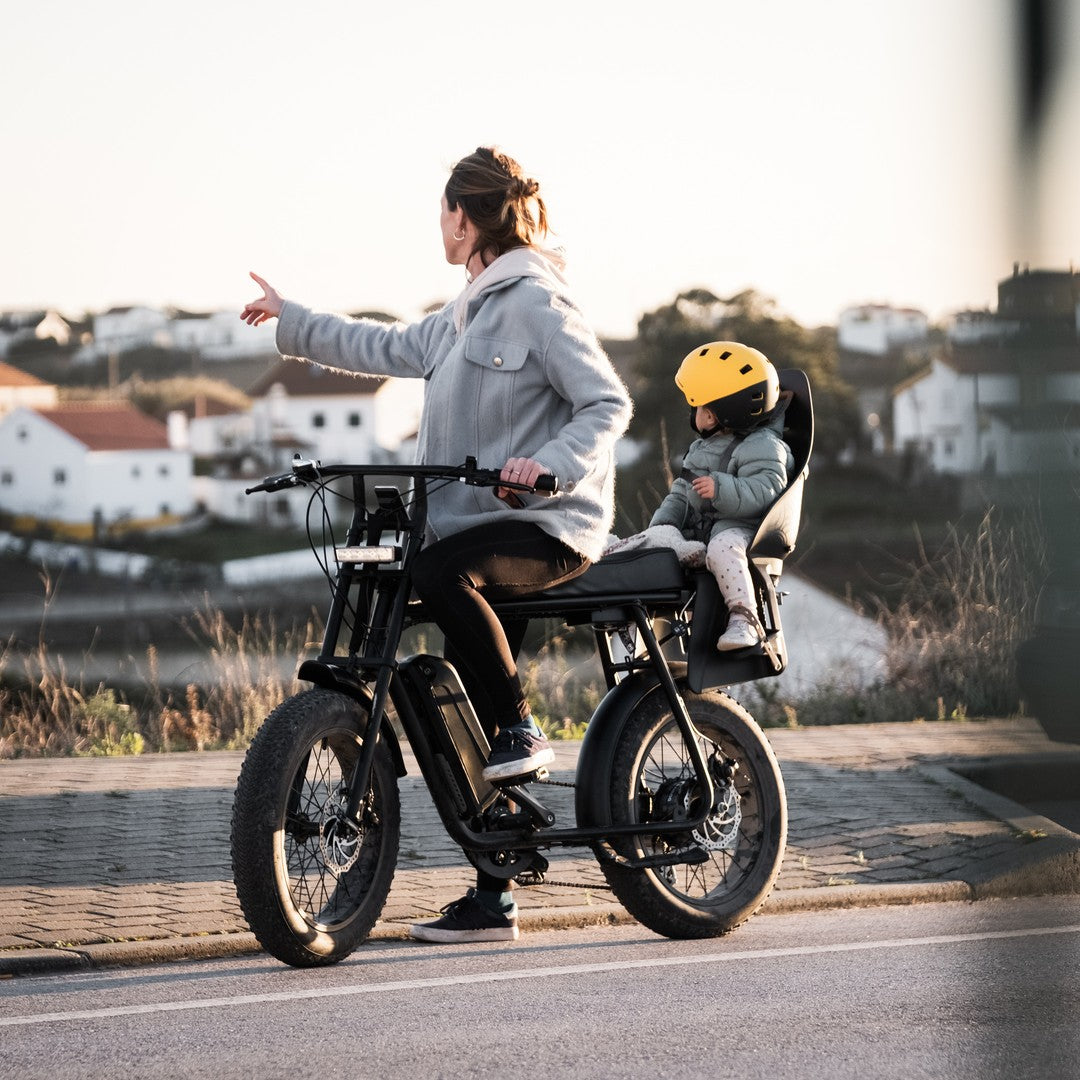 For some time now, we've had our custom back racks available for all 50 Rebels bikes. We've seen some brilliantly creative uses of racks from our customers, from luggage bags to food baskets, while we've been quietly working on a few things ourselves. 
First up, we've worked on making things easier for parents with young kids who want to share the ride with them. We know from first hand experience that you don't have time to research child bike seats when you've got toddlers running around, so we made sure we locked in the perfect match of products to make it all nice and easy. We chose Urban Iki seats, in our view they're leading the way with design and safety, plus they fit our rack perfectly. Simple installation, great features, nice looks, durable and long lasting – good stuff.
And that's not all! 
We also have a sleek rear light solution for the back rack. The LED strip or Cafe Racer, in its original position beneath the seat, still works fine but it can get slightly obscured by the rack support. Cue the extended Cafe Racer light! Mounting directly to the rear of the back rack, with a longer cable and additional hardware to pair up with the rack, this is a beautiful solution. Classic looks, better visibility. 
All this means we can now offer a 'Parents Package' for the R line of bikes. Everything you need for fun (and safe) times on your 50 Rebels bike with your kid. Simply order these three pieces and you'll be on your way:
…and then, you know we always want to see your rigs, so be sure to tag @50rebels in your photos & videos on Instagram. 
---