Sunrise to Sunset with Xevi & Maria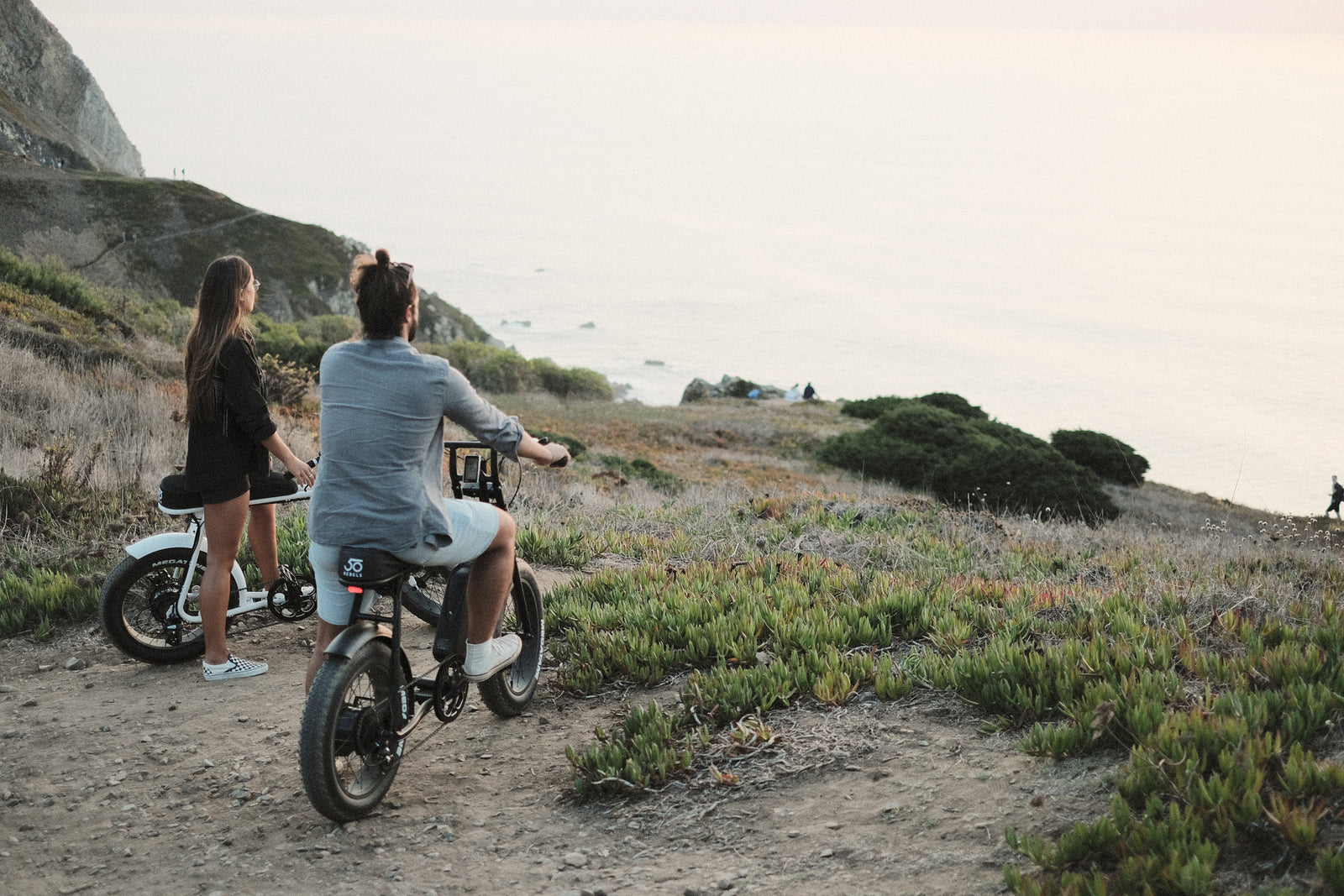 October in Lisbon can be a wonderful time. It's actually the best part of the year, if you ask me. I'm talking ideal weather – not too hot, still nice and warm – and fewer tourists than in the summer months. Sure, Lisbon is popular year-round, but in October it seems to strike the right balance.
October 2021 for us was centred around planning and executing a big video shoot (that you'll see more from very soon) with two of our friends in front of the camera, Xevi and Maria. We started at sunrise and finished at sunset. Oh yeah. In that time, we covered a lot of ground, as you would, saw some amazing places along the way, learnt a few things, skimmed some stones, you know.
Three months on, looking back on that day, it feels nice to reflect and let the first things we remember come into focus. First up, the bikes were the stars of the show. One black bike, one white bike, both factory stock, straight out of the box. They were solid, reliable, capable, nimble, fast and – most of all – fun. With the CST Megatane tires, they were perfect for handling those Lisbon cobbles, wooden slatted pathways, all sorts of tarmac, and a few dirt roads around Sintra.
Another joy that comes to mind from that day was the weather and every visual element it brought with it as time passed. The first hit of warm sun, the rich orange of the sunrise, the gently diffused light around lunch time, the dappled shade in the woods, the gradual palette shift towards purples and pinks at sunset, the cool twilight by the ocean.
It's a good day when you see it from start to finish. It's always a good day riding bikes with friends. It's a dream day when you have it all. 
---